Date:
19 février 2018
Category:
Press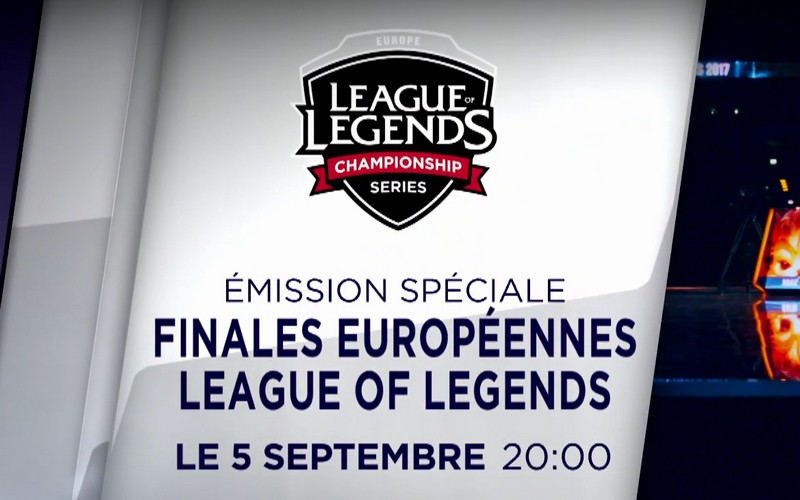 EMISSION SPÉCIALE e-SPORT : LEAGUE OF LEGENDS EUROPE : LES GRANDES FINALES
mardi 5 septembre à 20h sur beIN SPORTS 1
Le mardi 5 septembre prochain, à 20h sur beIN SPORTS 1, retrouvez une émission spéciale sur les grandes finales du LCS EU Summer Split 2017, grande compétition de League of Legends où le vainqueur sera directement qualifié pour le Championnat du monde qui aura lieu en Chine à partir du 23 septembre prochain.
Cette émission sera présentée par Pierre-Alexis « DominGo » Bizot et Kévin « Tweekz » Remy. Le duo reviendra sur les meilleurs moments et réactions des finales League of Legends Europe (2 et 3 septembre prochain à l'AccorHotels Arena), et proposeront un sujet sur Hans sama, le jeune prodige français de 17 ans membre de l'équipe Misfits, finaliste de la compétition.
Domingo et Tweekz recevront plusieurs invités prestigieux sur le plateau de beIN SPORTS : Chips et Noi, les deux célèbres commentateurs de League of Legends et le joueur professionnel Nisqy, membre de la Team EnVyUs en Amérique du Nord.
A propos du LCS EU Summer Split 2017 :
La saison de League of Legends se découpe en deux compétitions : le Spring Split et le Summer Split.  Cette dernière, qui comporte 10 équipes, dure 10 semaines. Les 6 meilleures équipes accèdent aux playoffs, avant ce grand week-end des 2 (petite finale) et 3 septembre (grande finale) qui rassemble les 4 meilleurs teams d'Europe.
A propos de la finale et petite finale :
La petite finale se déroulera entre Fnatic (avec le Français sOAZ) et H2K le samedi 2 septembre.
Le dimanche 3 septembre, la grande finale opposera l'équipe G2 Esports, triple championne en titre et vainqueur du LCS EU Spring Split 2017 à Misfits, l'équipe portée par le français Hans sama.
LEAGUE OF LEGENDS EUROPE : LES GRANDES FINALES
Mardi 5 septembre 2017 : émission spéciale à partir de 20h sur beIN SPORTS 1, présentée par Domingo & Tweekz